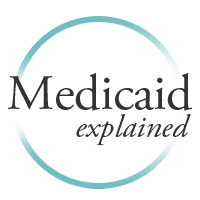 When it comes to Medicaid Estate Planning there are two kinds families face: Crisis Planning and Pre-Planning.
Crisis planning, by far the most common situation, has two big components.
First, a family member is either currently in a nursing home or is about to be admitted to one from their current residence or the hospital.
Second, the family believes they will not qualify for Medicaid assistance because that they have too much income, too many resources or both. The person could be single or the ill spouse of a couple or both spouses could need care.
The experience of dealing with a catastrophic health condition of a family member is difficult in and of itself. The need to place that family member in a nursing home is frequently sprung on the family by the hospital discharge planner a few days before the patient is going to be released from the hospital. You're told to find a nursing home and given only a few days to make one of the most important decisions in your life.
If that's not a big enough crisis, you soon find out that Medicare pays little if any toward long term care, only pays for a limited amount of time and you (or your family member) have to bear that financial burden.
Does this describe your situation?
If so, the costs of nursing home care can easily burn through $80,000 each year. Most families don't have that kind of "idle cash" hanging around. With the burn rate so high, it's not long before you could be out of money and feel you have to sell your your home.
The reason you're reading this now is probably because you've realized without some type of financial help, you or your family member could be bankrupted by the costs. You've heard there is government help available and you want to know if and how to get that assistance.
Since Medicare pays only a fraction of nursing home costs, you'll need to turn to another government program: Medicaid.
Medicaid only helps pay for nursing home care after you've met some strict asset and income tests.
Adding to the crisis is that you're likely to receive flat-out wrong advice from well intentioned family, friends and professionals about how to qualify for Medicaid. The more you talk to people the more confused you become. Don't worry if this describes what you're feeling right now. It's normal.
Medicaid's rules ARE confusing. Plus the folks offering you advice can only provide it from their limited perspective. While they may be telling you what worked for them, it might not work for you. It's like taking another person's medicine. It might work. But it could also be end up making you worse rather than better.
Following wrong advice can lead to serious, unintended negative consequences.
Say you decide to give all your money to your kids thinking that will speed up eligibility. While gifting can be a useful and effective strategy, done the wrong way can delay the start of benefits and cost you or your family thousands of dollars unnecessarily each and every month.
Medicaid rules are extremely complicated. When you don't work in this field, it's unlikely you will be aware of
dozens of ways to legally get Medicaid to pay nursing home bills
how to speed up the approval process
steps to limit the amount you are required to pay
ways to increase the assets and income you can keep
Even in a crisis.
You've worked hard and built these assets over your lifetime. You do not have to go broke or sell your home to get the financial help you need. If the person entering the nursing facility is your spouse, you have reason to worry about spending all your assets to care for them.
When the money runs out what will you have to survive on?
You and your family do not have to lose everything to qualify for nursing home help from Medicaid. That's where a good elder law attorney and Crisis Medicaid planning can help.
Call me for a confidential, no-cost personal assessment of your situation. Find out what help is available and how you can protect what you've saved for your family.
It's never too late to call us but it's always better to call sooner rather than later.
Give me a call now 713-970-1300