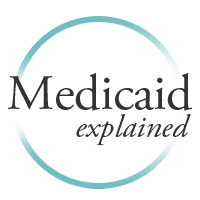 The aim of Medicaid asset protection is to preserve a lifetime of savings from the high cost of nursing home care.
Think about this for a minute.
Do you want to spend all the money that you've saved throughout your life on nursing home care? Or do you want prefer to leave it to your spouse and children?
If you don't take the steps to protect assets from Medicaid and nursing homes, you won't have any choice in the matter.
*Need to find money to pay for nursing home care but got no clue?
Start here. For a free, no-obligation strategy session, call me at (713) 970-1300
Many of our clients (and most people) believe they'll never need nursing home care. Some assume that if they do, the government will pay the costs.
The sad truth is that long term care is a reality we need to face. As each year goes by we become more and more likely to need skilled medical care. Advances in medicine have allowed more complex medical services to be provided at home. But there are some situations that need round the clock attention in well-staffed and equipped facilities.
Care from these facilities costs run $91,000 per year. The 2021 Genworth Cost of Care Survey finds semi- private nursing home rooms in Texas can cost $67,525 per year. Private rooms can top $91,615! What's shocking is the bulk of these payments will come out of your family's pockets. That is unless they take the proper steps to ensure Medicaid asset protection.
Doesn't Medicare Cover That?
Another piece of upsetting information is Medicare pays little toward nursing home expenses. 
Part of elder law asset protection is helping clients deal with this reality. Medicare does not cover long term stays in nursing homes.  They may pay for skilled rehabilitation services up to 100 days, but even that is not guaranteed.
If you need care in a facility for an extended period of time, Medicare will not pay for it. The main "Medicare asset protection" strategy is to qualify for a Medicaid program once those 100 days are up. The reason is Medicare is an entitlement. If you've contributed to Social Security long enough, you get the benefits. The program names may sound alike but the programs are different.
Medicaid, unlike Medicare, is a "means tested" program. This means that you need to meet strict income and asset guidelines to qualify.
Let's look at the four primary means you have of paying for long term care.
Four Options for Paying the Costs of Nursing Home Care
Pay Privately: The costly option
Most people start out paying healthcare expenses out of their own pocket. These expenses include:
the cost of prescription medications
insurance deductibles and co-insurance
home maintenance and housekeeping services
medical transportation
companion services
care management
Once you start paying these expenses out of your pocket, you realize how expensive care can get. The bills can add up quickly. When you're facing these expenses for years to come, it is natural for worry and fear to set in.
Long Term Care Insurance: The pre-planning options
Medicare and retiree health insurance programs don't cover long term care. Long term care insurance does. Private insurance companies write this type protection. Most plans cover both medical and non-medical services. Long term care insurance is not just only for nursing homes costs. Some policies cover care in the home or assisted living facilities, as well. It's can be a critical part of elder law asset protection strategy. Long term care insurance can pay for services Medicare and private health insurance do not.
Regular health insurance doesn't contribute to the costs of the activities of daily living. These are things like bathing, eating, dressing and personal hygiene. Depending on the terms of a policy, these services can be provided in a patient's home, a nursing home or in an assisted living facility. But long term care insurance is a pre-need purchase. To qualify you need to meet health requirements.
And less than 10% of seniors have this type of protection.
Medicare
Medicare is the federally run health insurance program for those 65 and older. Most folks believe Medicare will pick up the majority of their medically-related expenses. Unfortunately, it does not. The government designed the program to cover the costs of hospital and physician care. Medicaid was set up to help with nursing home expenses. Medicare only covers services for short-term skilled care like speech, physical and occupational therapy.
To qualify for Medicare to pay for your skilled care needs you need to first have a 3-day stay in a hospital. On top of that, those benefits are only provided for a limited amount of time. There is a 100-day maximum, and even that's not guaranteed!
How to Protect Assets from Medicaid
The fourth option is Medicaid asset protection.  My approach is to help families protect themselves against the crushing cost of nursing home care using a government program called Medicaid. The strategies used are part of an arsenal of proven legal techniques. The focus of the planning is to reduce the burden of care costs on a spouse or the adult children.  The techniques work in a crisis. They also work as advance planning strategies, too.
One of the keys to successful Medicaid planning is to know you'll qualify for benefits before you submit the application. If you don't know how to protect your assets from Medicaid, you get tangled up in the rules. When that happens you'll lose benefits and end up paying more than legally required. The first step is to understand the asset and income limits. You can find out more about the limits here. 
America's health care system is a confusing collection of private, federal and state programs. The system suffers from serious gaps that can leave seniors exposed to huge medical costs at the end of life. Medicaid estate planning is all about protecting assets and income using Medicaid's rules and regulations. Proper planning allows you to avoid spending all your hard-earned money on nursing home care. The key is using laws that qualify a senior for financial help that pays for nursing home costs.  
Since each family situation is different, how to protect assets from Medicaid depends on family specifics.