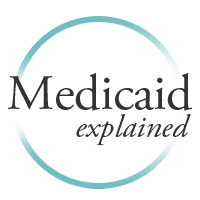 If your spouse or elderly family member lives in a nursing home or likely to enter a one soon, you may have the option to:
Shrink (and in some cases completely stop paying) your nursing home bills
Preserve the life savings you've worked a lifetime to accumulate
Increase the amount of money you keep
Provide a financial legacy to your family
Save the family home and other important family assets
Most families are surprised when they discover there are ways to shrink or even cut out their nursing home bills. In many cases, you can qualify for Medicaid to pay for nursing home care without even spending down.
Unfortunately, not everyone qualifies.
Every family situation is unique. To find out if your family can obtain financial help, you should schedule a free, personal consultation with a knowledgeable elder law attorney like Houston Elder law attorney Michael Holland. Discover the steps you can take to fully safeguard you and your family. Call me for an assessment tailored to your specific situation.
You will find out if you can…
Protect your life savings from ever increasing nursing home costs
Houston area nursing home care costs $6,000 or more each and every month. If you are a single person interested in Medicaid, rules require you to have no more than $2,000 in assets. Chances are we can show you how to protect much more than that. In some cases we've helped clients safe-keep as much as 60% of their savings rather than spending it all in the nursing home.
If you are married and need Medicaid, chances are we can help you protect more assets than the state would allow you to keep. In some cases, you may be able to keep all of your assets without the need to spend down a penny. How much can be saved depends on the facts and circumstances of each case. A personal consultation will shed light on this important issue.
Protect your family home from the Medicaid and nursing home costs
Many people believe to get Medicaid nursing home help, they have to sell their house. Often, with proper planning, you can avoid or minimize this loss altogether. In most cases (but not all) the house is not counted for the purpose of eligibility. As long as one or both spouses are alive, you will not need to sell the property. After the Medicaid recipient dies, the state can seek to recover funds it spent on the resident's behalf.
Keep more than the $60 that Medicaid allows
Once you qualify for Medicaid, the state limits the amount the care recipient can keep for personal expense to a meager $60 per month. Many times money can be legally sheltered by transferring it to someone in your family. When properly set aside, those funds can be used for the benefit of the person who needs nursing home care.
Revise your estate planning when necessary
Here's an example of when this is needed. Typically, my married clients title all of their assets in the name of both spouses. When one spouse needs nursing home assistance, what happens if the "healthier spouse" dies first? Without planning, the assets would need to be spent down to $2,000.
Instead, why not revise your estate planning to avoid this loss? One approach we use is to place assets into a special type of trust that is protected from Medicaid if the healthy spouse dies first. Funds are be set aside for the care recipient and even left to their family as an inheritance. This is only one solution. There are others.
Deal with State Medicaid agencies so YOU don't have to!
Dealing with any government body can be a grueling experience. Because it is so taxing, many of my clients are afraid of dealing with the State. That's why my staff and I step up to handle those details for you. The benefit to you is the peace of mind that comes from knowing someone is watching out for your interests.
Create a "surprise free" action-plan
I don't believe in "fine print" and "hidden fees."
If your assessment reveals specific needs where we can definitely help you, you will know the cost up-front. I don't charge by the hour or pile on extra fees. No surprises. You know when you hire us what the fee will be. In fact after the initial consultation, the ball is totally in your court. You decide whether or not to move forward. If not there's absolutely no charge and no further obligation